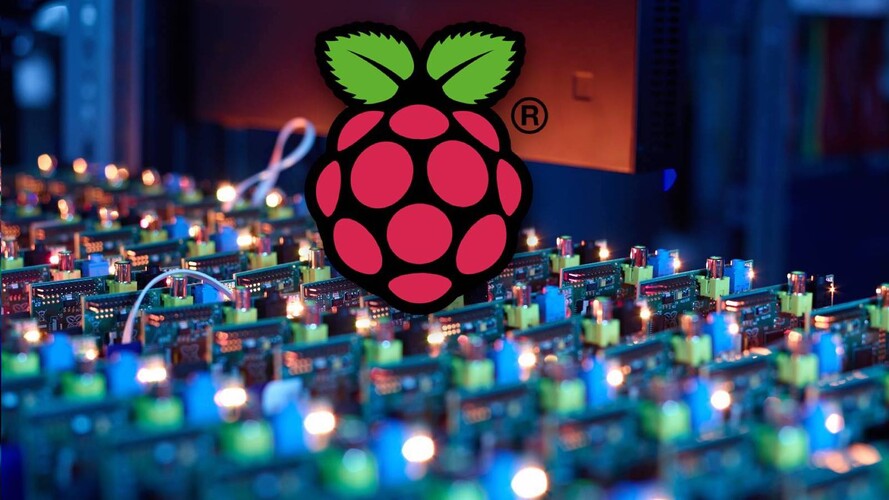 This article is to celebrate this years' 10th anniversary of the legendary EDIS Raspberry Pi colocation which was launched back in October 2012. This was one of the craziest things we've ever done :-)

We'd like to share some interesting figures with you:

EDIS hosts more than 500 RPi in its Graz (Austria) based facility since 2012. You really had to be quick when ordering, because a /24 (around 250 slots) were gone in less than 1 hour! According to Facebook statistics, the webpage hosting the free RPi colo offer was shared 440 times. 98% of the machines which have been sent to us between 2012 and 2015 are still up and running (as of Jan 2022). Some SD-cards had to be replaced/re-flashed, but these tiny raspberries are really (very!) stable. About 1% of the boxes died and were replaced by their owners. One single RPi was sent back to his owner in California (was some kind of a limited edition, valuable first batch device). EDIS received boxes with Raspberries from 4 continents. Our Postman hated us! He came every day with Santa-size sacks full of parcels and little boxes from all-over the world. The main-load we received around Christmas 2012. Clients sent parcels expedited, some using overnight couriers, spending 150$ or more to bring their RPi online the very next day :-) Each box contained the RPi and loads of interesting chocolates, cookies (even some amazing fossils!) from the senders' countries! Initially, the entire community thought we were mega-fraudsters, but we delivered what we promised :-) And we keep our promise: the service remains free!

Please note that EDIS has no RPi hosting-slots available.
Supported models were
The product featured:

* free electricity, cooling
* 100Gb traffic on a 100Mbit port
* Powercycle through web interface (via WHMCS)
* No monthly costs, no setup fees

What you needed back in the days :-)
1 Raspberry Pi w/ ethernet interface - http://www.raspberrypi.org/
1 SD-card with the OS installed
A static IP-address configured in whatever OS you were running
Linux Journal featured us and did a nice writeup/howto
https://www.linuxjournal.com/content/raspberry-strudel-my-raspberry-pi-austria
A box to ship it to Austria
No credit card required :)
Optional: 1 USB-Stick (max. 4 cm length or max. 2 nano USB-sticks)

Clients received an email with networking config and
detailed shipping information within 7 days from placing the order