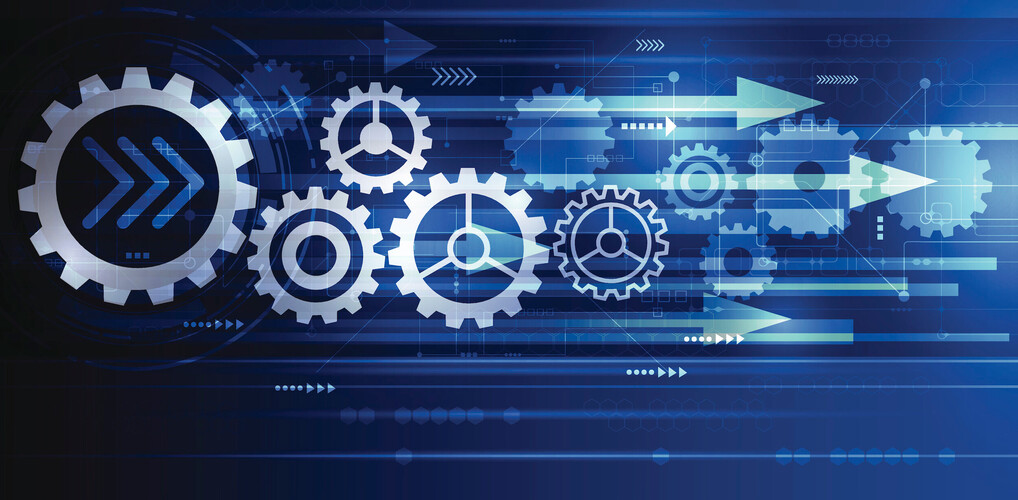 EDIS provides a large number of operating system and turnkey system images for use with KVM products. The most common images are offered for automated installation (IP configurations and passwords or public keys are "injected" by EDIS). Special distributions including FreeBSD or operating systems such as Microsoft Windows can be easily installed using the VNC infrastructure provided.
If the operating system you want does not appear in our list, you can also upload your own ISO images from inside the KVM administration.

The following images can be used to do a quick auto (re)installation of your KVM:
(Last updated: December 2022)

CentOS 7 64Bit
CentOS 8 64Bit
CentOS 9 Stream
Debian 9 Stretch 64Bit
Debian 10 Buster 64Bit
Debian 11 Bullseye 64Bit
Ubuntu LTS 18.04 64Bit
Ubuntu LTS 20.04 64Bit
Ubuntu LTS 22.04 64Bit
Windows Server 2016
Windows Server 2019
Windows Server 2022
The following images can be used to manually install your KVM instance using VNC:
(Last updated: october 2022)

0_System-Rescue-CD-6-x86
1_System-Rescue-CD-5-x86
Alpine-Linux-3.9.0-x86_64_standard
Archlinux-2019.02.01-x86_64
Archlinux-4.10-x86_64
Asg-9.600-5.1
CentOS-6-i386-netinstall
CentOS-6-x86_64-netinstall
CentOS-7-x86_64-netinstall
CentOS-8.1-x86_64-boot
CentOS-Stream-8-x86_64-latest-boot
CentOS-Stream-9-latest-x86_64-boot
Damn-Small-Linux-4.11.rc2
Damn-Small-Linux-4.4.10
Debian-07-wheezy-amd64-netinst
Debian-08-jessie-amd64-netinst
Debian-09-stretch-amd64-netinst
Debian-10-buster-amd64-netinst
Debian-11-bullseye-amd64-netinst
Elastix-5.0
Fedora-Server-35-x86_64-netinst
FreeBSD-12.2-RELEASE-amd64-disc1
FreeBSD-13.0-RELEASE-amd64-disc1
GParted-live-0.33.0-1-amd64
Grml96-Dual
Grml96-full_2018.12
Kali-linux-2021.1-installer-netinst-amd64
LinuxMint-19.1-cinnamon-desktop-64bit
MikroTik-RouterOS-6.47.7
MikroTik-RouterOS-6.48.2
NetBSD-8.2-amd64
NetBSD-9.1-amd64
OpenBSD-6.9-amd64
OpenSUSE-Leap-15.2-NET-x86_64
OpenSUSE-Tumbleweed-NET-x86_64
pfSense-CE-2.4.5-RELEASE-p1-amd64
pfSense-CE-2.5.1-RELEASE-amd64
Ubuntu-18.04-LTS-server-amd64
Ubuntu-20.04-LTS-server-amd64
Ubuntu-22.04-LTS-server-amd64
VyOS.1.3-amd64
Windows10_1809Oct_EnglishInternational_x64
Windows_Server_2008_Datacenter_Standard_Enterprise_x64_ENG
Windows_Server_2008_R2_ALL_ENG
Windows_Server_2008_Web_x64_ENG
Windows_Server_2012_R2_ALL_x64_ENG
Windows_Server_2016_RS1_EVAL_x64_ENG
Windows_Server_2019_RS5_EVAL_x64_EN-US
Windows_Server_2022_EVAL_x64_EN-US
Windows_XP_Pro-SP3-EN_x86_cd_vl_x14-73974
ZeroShell-3.9.0
For the KVM Basic and higher plans we offer free Linux Turnkey appliance system images.
Turnkey GNU/Linux is a free Debian based library of system images that pre-integrates and polishes the best free software components into secure, easy to use solutions.
Why use Turnkey?
Apps are 100% Free ready-to-use system images which are secure and easy to maintain.
System requirement is a KVM vps with at least 21GB disk space.
You can see all appliances that can be installed on the Turnkey Linux website:
https://www.turnkeylinux.org
Some examples of Turnkey appliances:
* WordPress
* LAMP Stack
* Joomla
* OpenVPN
* OwnCloud
* Redmine
* GitLab
* Observium
* Ansible
... and many more.